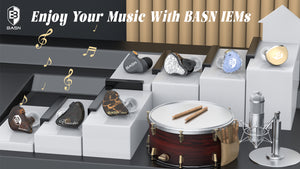 Save $5 on purchases over $40 with code '2023'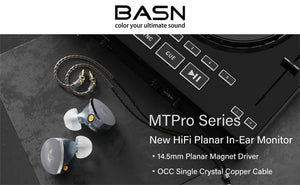 New Arrivals——ASONE 14.2mm Planar IEMs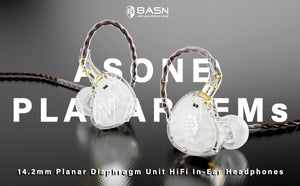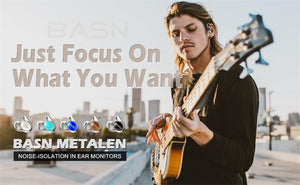 BASN Metalen - Extraordinary Low End Clarity
BASN Bsinger - Professional performance for everyone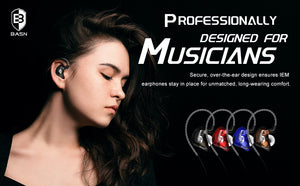 Professional In-Ear Monitors
Excellent balanced sound for any professional application, whether you're a musician, DJ, or producer. The advanced multi-driver monitor system brings pristine sound quality across the entire frequency spectrum.
Suitable for Daily Listening
Listen to music the way it was intended to be heard, Hi-Fi and isolated. Comfortable sound isolating sleeves block up noise for ultimate focus, whether you're working or on the go.
Gaming Performance
With mic and detachable MMCX connectors design easy for replacement;memory earhooks and flexible earpieces are shaped to the ears that fit and stay put while playing games.
About BASN
BASN is a Hi-Fi in-ear company founded by passionate audiophile Louis Lee in 2009. The company name stands for "Be a Sincere Newcomer", and the term was coined so that Louis could remind himself not to forget his original intention to be a sincere headphone manufacturer.
BASN is a brand that specializes in producing high-quality in-ear monitors for music enthusiasts, performers, and professionals. BASN IEMs are known for their accurate sound reproduction, comfortable fit, and durable build quality. At BASN we have spent the last decade chasing the perfect audio experience, honing our craft in collaboration with studio musicians, sound technicians, and producers. We understand that a set of in-ears is not just a fashion statement or a pair of earbuds. It is a reliable, well-crafted, professional tool that operates under stressful conditions and looks good while doing it.
BASN is a reputable brand that offers a wide range of IEMs to suit different needs and budgets. If you're looking for a high-quality in-ear monitor for listening to music or performing on stage, BASN is definitely a brand worth considering.