2-PIN In-Ear Monitor Headphone
A 2-pin in-ear monitor (IEM) refers to a type of earphone or headphone designed for professional audio monitoring purposes. It typically has two pins that connect the earpiece to the detachable cable. These IEMs are commonly used by musicians, audio engineers, and audiophiles who require high-quality sound reproduction and noise isolation.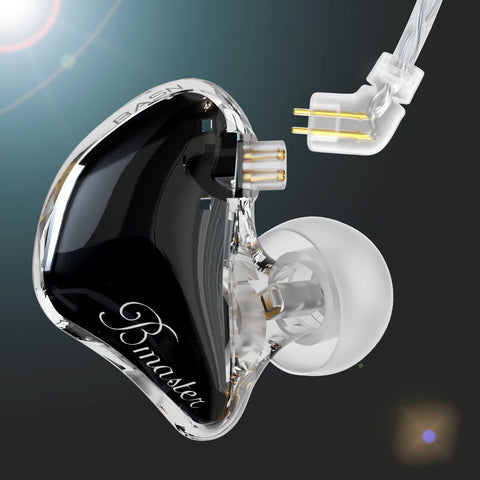 The 2-pin configuration is a standard connector system used in many IEMs. It allows for easy replacement or customization of cables and ensures a secure connection between the earpiece and the cable. The two pins on the IEMs usually have different diameters to ensure proper alignment and prevent accidental reverse polarity.

One of the significant advantages of using a 2-pin connector is its durability and reliability. The detachable cable can be easily replaced if it gets damaged or if the user wants to upgrade to a higher-quality cable. It also allows users to switch between different cable options, such as different lengths or materials, to suit their preferences.

Additionally, the 2-pin connector design enables compatibility with a wide range of IEMs from different manufacturers, as long as they use the same 2-pin configuration. This interchangeability gives users more flexibility when it comes to choosing cables or upgrading their IEMs without being limited to a specific brand or model.

Overall, 2-pin IEMs provide a versatile and convenient solution for professionals and audio enthusiasts who demand superior sound quality, noise isolation, and customization options.
The use of a 2-pin connector in in-ear monitors (IEMs) offers several advantages:
Detachable Cable: The detachable cable is one of the primary advantages of a 2-pin IEM. It allows for easy cable replacement if it gets damaged or if the user wants to upgrade to a higher-quality cable. This feature adds to the overall longevity and convenience of the IEM.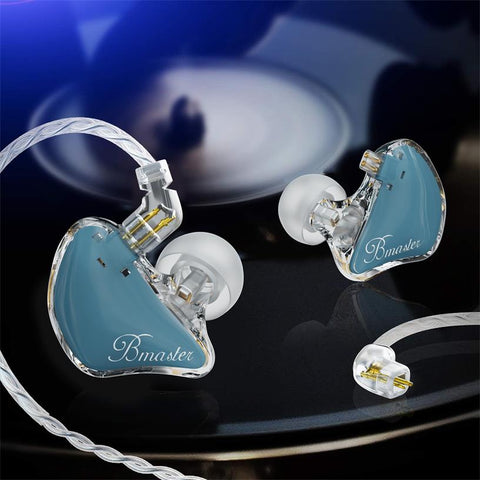 Customization: With a detachable cable, users can easily customize their listening experience. They can choose cables of different lengths, materials, or with specific features like inline controls or microphone. This customization option allows users to tailor their IEMs to their preferences and specific usage scenarios.

Cable Compatibility: The 2-pin connector design is relatively standardized, meaning that IEMs from different manufacturers using the same 2-pin configuration can be used with the same cables. This compatibility gives users a wider range of options when it comes to cable selection, allowing them to choose from various brands and models.

Durability: The 2-pin connector provides a robust and secure connection between the earpieces and the cable. The pins are designed to be sturdy, reducing the risk of accidental disconnection during use. This durability is particularly beneficial for musicians or performers who move around on stage or in other active environments.

Upgradability: As technology and audio preferences evolve, users may want to upgrade their IEMs while keeping their existing cables. The 2-pin connector allows for easy swapping of earpieces while retaining the same cables, saving costs and offering a convenient upgrade path.

Repairability: If there are any issues with the cable or earpieces, having a detachable cable with a 2-pin connector makes it easier to repair or replace specific components without needing to replace the entire unit. This can save both time and money in the long run.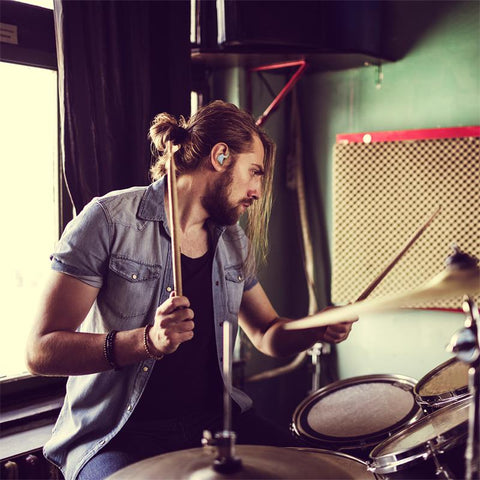 In summary, the advantages of 2-pin IEMs include the convenience of detachable cables, customization options, compatibility with various cables, durability, upgradability, and repairability. These features make 2-pin IEMs popular among professionals, musicians, and audiophiles who require high-quality sound and flexibility in their monitoring setup.
---