What is the sound quality of headphones?
The sound quality of headphones can vary significantly based on factors such as their design, driver technology, frequency response, and overall build quality. Here are some key aspects that contribute to the sound quality of headphones:

Driver Technology: The drivers are the components responsible for producing sound in headphones. Different types of drivers (dynamic, planar magnetic, electrostatic, etc.) have unique characteristics that affect sound quality, including accuracy, detail, and transient response.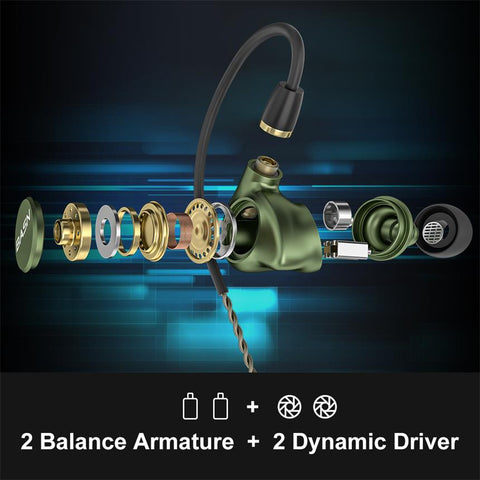 Frequency Response: The frequency response indicates how well headphones reproduce different frequencies of sound, from low bass to high treble. A balanced frequency response ensures that no frequency range is excessively emphasized or attenuated.

Clarity and Detail: High-quality headphones provide clarity in sound reproduction, allowing you to hear subtle details in music or audio content.

Bass Response: Good bass response provides depth and impact in low-frequency sounds without overpowering the rest of the audio.

Soundstage: Soundstage refers to the perception of space and directionality in sound. Headphones with a wide soundstage can make audio feel more immersive and three-dimensional.

Imaging: Imaging refers to the ability of headphones to accurately position sound sources, allowing you to distinguish between different instruments or voices.

Transient Response: A quick and accurate transient response ensures that the headphones can handle fast-paced sounds without smearing or blurring.

Distortion: Minimal harmonic and dynamic distortion ensures that the original audio signal is faithfully reproduced without added artifacts.

Noise Isolation/Cancellation: Noise isolation or active noise cancellation can significantly affect sound quality by reducing external distractions and allowing you to hear more of the intended audio.

Comfort and Fit: Comfortable headphones with a proper fit contribute to better sound quality by maintaining consistent positioning over your ears and creating an optimal acoustic seal.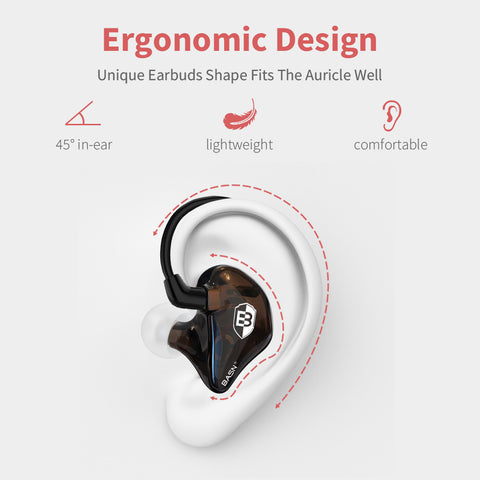 Wired vs. Wireless: While wireless headphones offer convenience, wired headphones often provide a more consistent and potentially higher-quality audio connection.

It's important to note that sound quality is subjective, and what sounds great to one person might not have the same impact on another. Additionally, personal preferences for bass, treble, and overall tonal balance play a significant role in how one perceives sound quality.

When choosing headphones, it's recommended to try them out if possible and read reviews from reputable sources to understand how they perform in terms of sound quality. Keep in mind that different headphones cater to different preferences and usage scenarios, so finding the right balance for your needs is key.
BASN provide different types of in-ear monitor headphone for you to choose from, there is always one that can meet your music needs.


---